Just Launched: Dashboard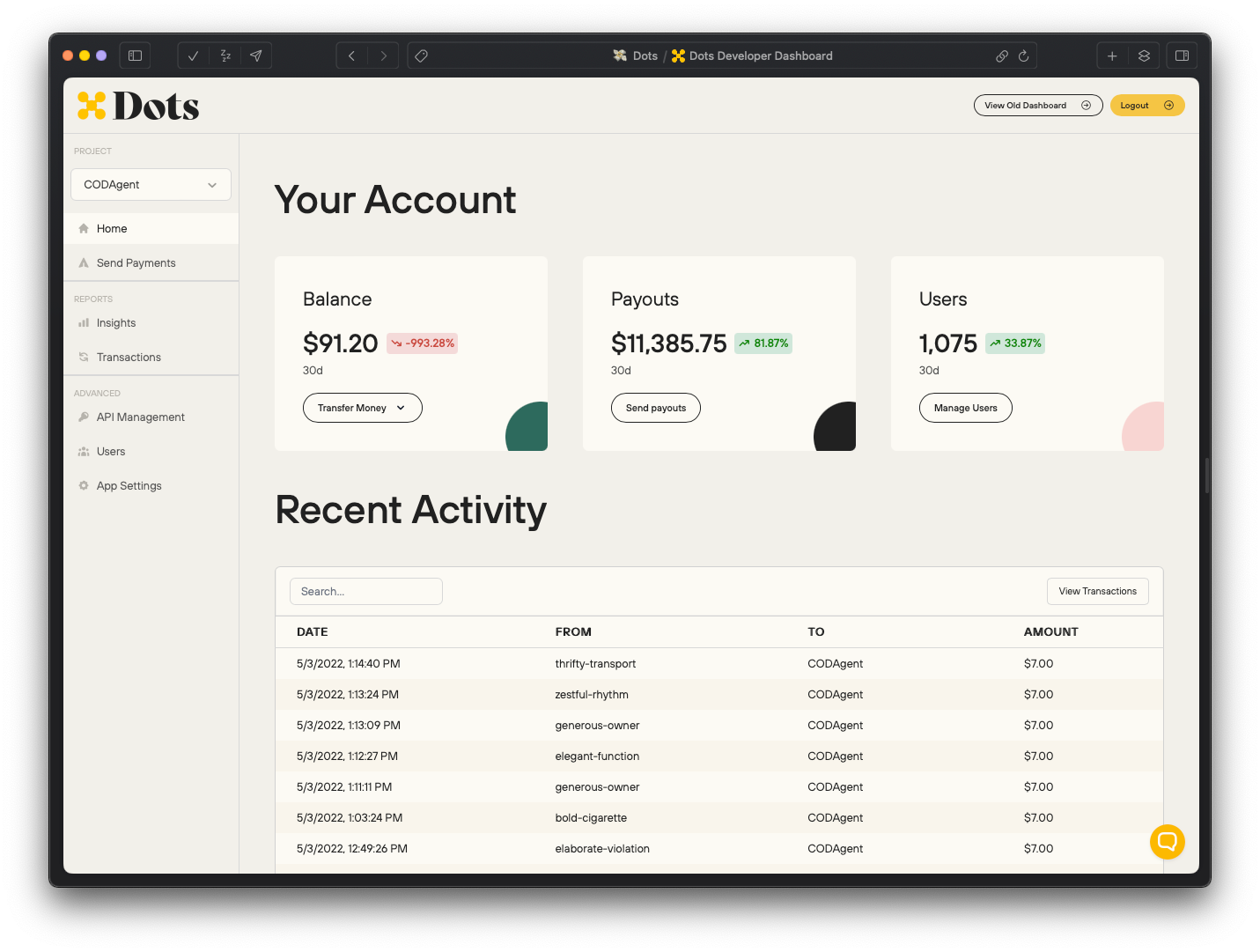 Dots is excited to announce our new and improved Dashboard! While we push new features into production at Dots near daily, delighting our customers is truly our core KPI. So we've rolled out some highly requested features, all with a more beautiful experience.
📈
Dashboard Features:
- Insights into your payouts
- Direct views into User and Transaction Data
- Manual Payout Generator
- API key and App Setting management
- more to come :)
Insights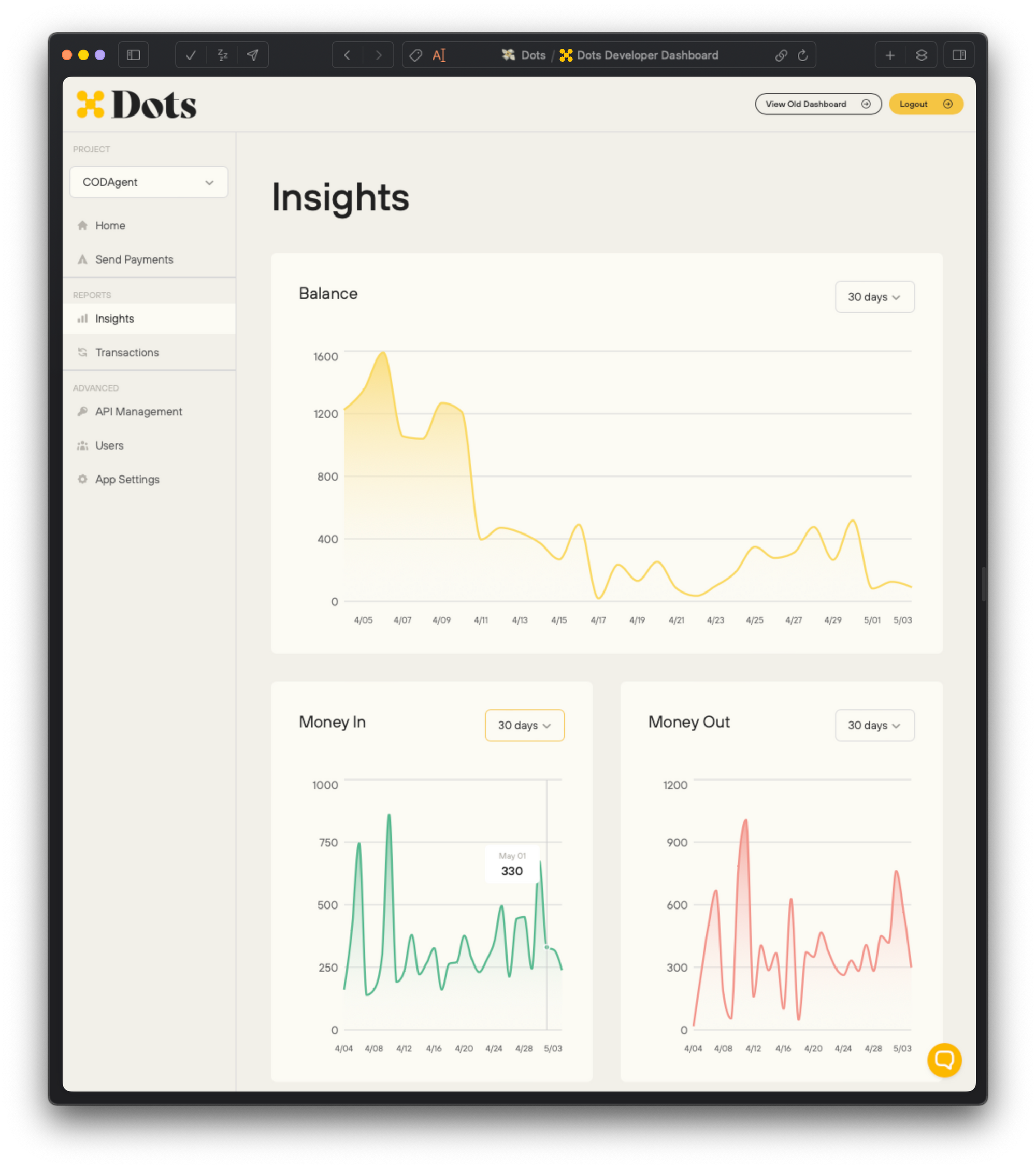 Our dashboard lets Dots' customers get valuable product insights with right out of the box! Out customers don't need to build their own KPI trackers anymore, we provide all of the data you need. Now, not only can you get payouts with Dots working in less than a day, you get all of the insights your business needs soon after. This was one of our most requested features, so we're excited to make it a reality!
Direct Data Views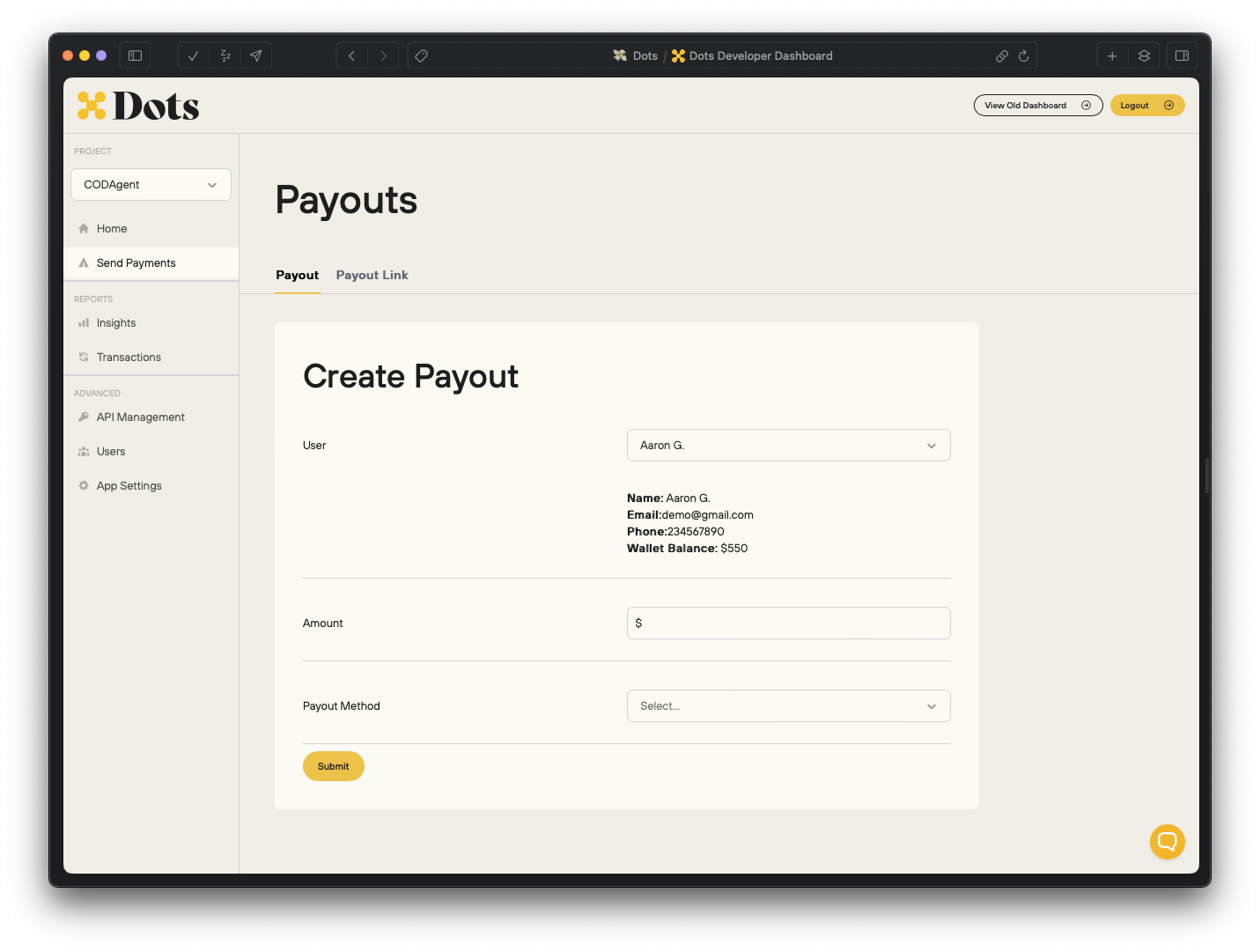 Sometimes, just seeing data visually isn't enough! For those cases, we give our customers direct access into their raw data. Get the data views you need, no code or engineering resources required. See your Users, Transactions, and any other views you might need - with just a single click.
Manual Payouts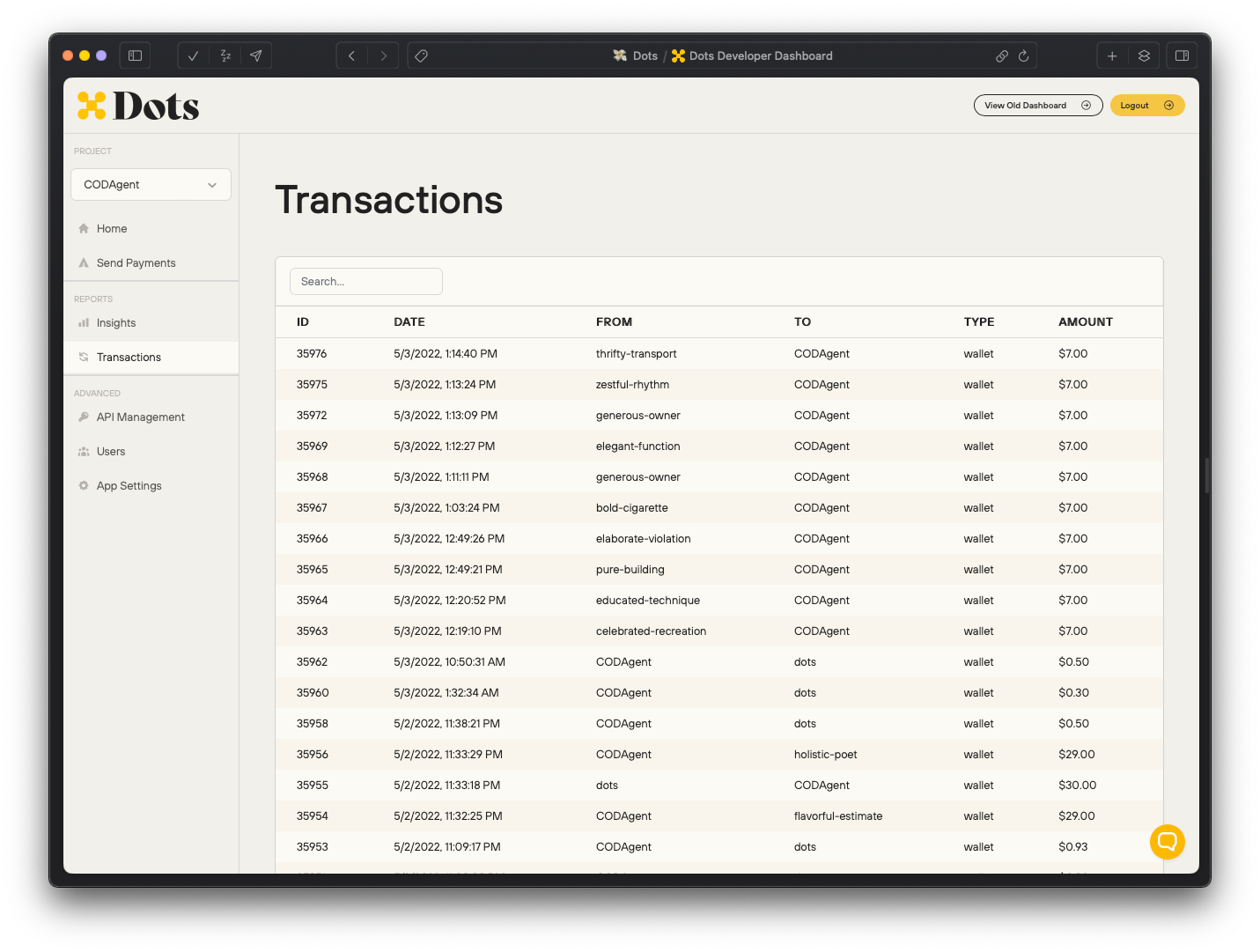 We know that not all payouts need to be API calls. Startups are unpredictable, and we've built an experience that's incredibly flexible to solve for unpredictability. Now, Dots' customers can generate a payout direct to a user already in their system, or spin up a payout link instantly! Our dashboard allows flexible payouts for flexible companies.
Getting Started
Our Dashboard is now available to all customers! Reach out to get started. You can even test out payout links manually via the Dashboard!